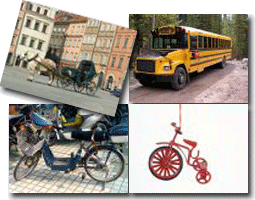 Objectives of IIMT
The institute should provide training aimed at meeting basic needs, and which is compatible with the characteristics of the countries facing such issues; the growing number of trips, particularly of individual motor vehicles. It transfers this essential knowledge to decision-makers responsible for urban transportation planning.
It must therefore
Learn from cities which have acquired so much experience in transportation management.
Transfer this information by means of conferences, consulting, workshops, priority being given to developing countries.
Inform professionals, engineers and technical decision-makers on the global stakes tied to mobility.
IIFM commits itself to respect the Charter on NGO's training


the Charter
IIFM goals are integrated into the Federal Program : Training for a sustainable development to set up the UN Decade Training 2005-2014''


Federal Program

On a local basis(in Geneva), the initiative IIFM is incorportated into the article 11 and 15 of the law on sustainable development.
| | | | |
| --- | --- | --- | --- |
| | Copyrights © iifm.ch | For more information on Switzerland, visit the Swiss confederation website | |